Find the Best Hotels in Meerut
Been new to Meerut or searching for the perfect hotel in Meerut for your friend. Well, it can be challenging to choose the best for you among such a big number of hotels in Meerut.
Whenever anyone is searching for hotels, they review prices, location, ambience, food and location that can suit best. Apart from this, how people are talking about those places or their reviews matters as well.
Compiling all above mentioned point we have prepared a list of Hotels in Meerut, that are placed in accordance to the preference of the most visitors of Meerut.
See the hotels in Meerut and shortlist yours favourite.
Find the Best Hotels in Meerut
Broadway Inn
Broadway Inn is one of the finest hotels in Meerut, situated at the prime location in Meerut City. Suitable for the needs of Social and Corporate makes them the ideal venue for a comfortable stay of yours.
Newly opening Hotel features with a new look of 40 Rooms, Deluxe Room & Suites. The Hotel also offers versatile meeting space for Social Functions, Events and Residential Conferences. The Hotel rooms have LED TV, Mini Bar, Air Conditioning, Tea Coffee Maker, Centrally Air Conditioned and in-room amenities.
Address: 1/9 Mangal Pandey Nagar, Garh Road, Meerut
Phone: 0 121 420 0300
Price: Starts from INR 4,000
Hotel Bravura Gold Resort
BRAVURA GOLD RESORT is an exclusive 5-Star featured facility at Meerut Bypass (Delhi Roorkee Highway), a premier hotel & resort offering a vast range of facilities in one place.
Experience the warmth of nature at BRAVURA GOLD RESORT. You will be surrounded by the beauty & grace of this resort, which is intelligently designed to revive you. At BRAVURA GOLD RESORT, they offer you their world-class hospitality services. Besides offering well-furnished accommodation facilities, they also offer Event Organizing, Bar Services, Banquets and Restaurant Services to their clients.
Address: Delhi – Roorkee Bypass, Partapur, Meerut
Phone: +91-121-7196655
Price: Starts from INR 3,050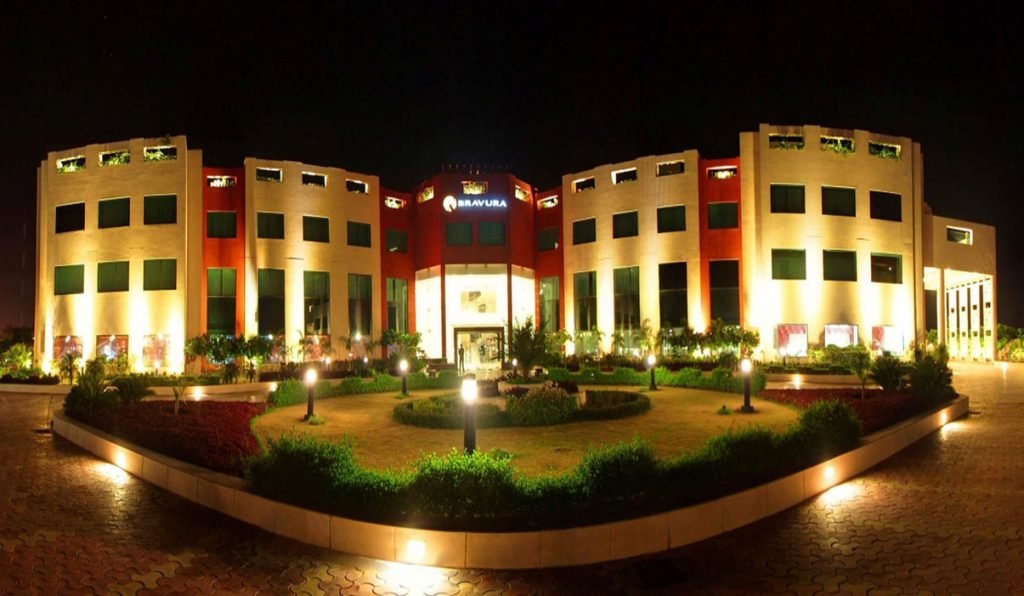 Hotel Harmony Inn
Hotel Harmony Inn is a newly renovated Grand and Luxury Hotel at Main Garh Road, Meerut which offers a wide range of Facilities at one Place.
Splendid Decor, Plush King Size Beds, Working Space with Complimentary High-Speed Internet Access, Marble Bathroom with Rain Shower, Hair Dryer, LED TV, Tea and Coffee Maker and Electronic Safe are few of the Conveniences that Harmony Inn offers their guests to enjoy in their Rooms.
Address: OPP. NAI SADAK, GARH ROAD, MEERUT
Phone: + 01214328222 / 01214329222
Price: Starts from INR 2,900
Country Inn & Suites by Radisson
Enjoy a convenient location during your stay in Hotels in Meerut, India
Situated off Old NH 58 and near the Hapur Bypass, the Country Inn & Suites by Radisson, Meerut provides business travellers an ideal place to rest after a busy day of work. The hotel is close to the industrial hub of the city which is making commutes simple and efficient.
No matter your reason for visiting, you'll feel right at home with spacious bedrooms that have modern amenities like free high-speed Internet access and a flat-screen TV. Make time to visit the adjacent Shopprix Mall or catch a movie in the same complex, which is connected to the hotel.
Address:  Shopprix Mall, Opp. Dainik Jagran Major Dhyanchand Nagar, Delhi Meerut Road, Meerut
Phone: +1800 1080 456 
Price: Starts from INR 3,000
Samrat Heavens
Samrat Heavens is one of the oldest hotels in Meerut with 23 years of successful years of establishment. The Hotel is located inside the city which makes it more favourable to the new guests.
The rooms have been provided with tiled flooring and are well-lit. There are large windows in each room which let the guests enjoy some bright sunlight, fresh air, and views of the surroundings. All rooms have been provided with an elegant leather head side. All the rooms provided by this hotel have been designed and decorated in warm and pleasant colors. The rooms are very spacious and are well-furnished. The leather and wooden chairs provided in the rooms are very comfortable.
Address:  Garh Road, Samrat Place, Opposite Lokpriya Hospital, Meerut
Phone: +91-81919 74466, 91190 67040
Price: Starts from INR 2,000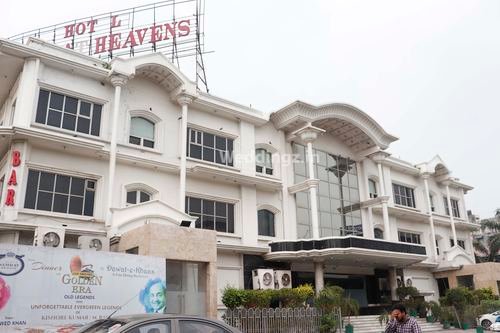 Grand 5 Resort
Though Grand 5 Resort is famously known for its lavish banquet and party halls, had also stood up to our expectations for deluxe rooms. The rooms are surrounded by lush green gardens and served with warming room services. In addition to this, the food is finger-licking and served wholeheartedly.
The rooms are full of facilities that anyone is looking for in a perfect room.
Address: NH-58, Meerut Bypass Road, Kankar Khera, Meerut
Phone: +91 – 7417123225
Price: Starts from INR 4,500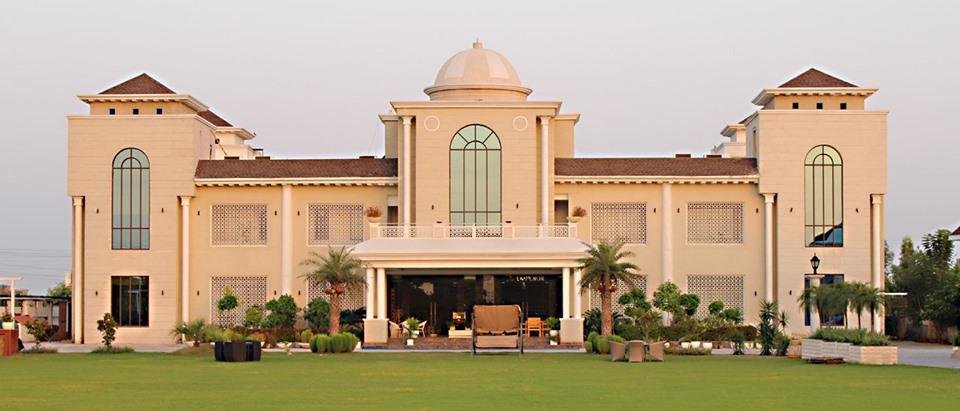 Hotel Krome
Hotel Krome is one of the most loved hotels in Meerut, the hotel has all facilities that a visitor search for in a hotel. This hotel is young among hotels in Meerut but has a foothold in the city.
All rooms have modern amenities including a flask (Tea maker) Wi-Fi internet connectivity, an attached bathroom with modern fittings, Hot and cold water, and bathroom toiletries, Room service is available 24 Hours.
Address: Delhi Road, Ritani, Meerut
Phone: +91-7500244525, +91-7500779999
Price: Starts from INR 2,400
Hotel Crystal Palace
Hotel Crystal Palace is a luxurious hotel in Meerut at Budget-friendly prices. They had left no stone unturned to make this place a perfect place to dwell.
The rooms are fully air-conditioned at Hotel Crystal Palace and are designed to both relax and inspire. Take in the views of the city from the comfort of your rooms, wrap yourself in super-soft bed linen as you snooze, navigate your 26 inch LCD TV for the latest shows. They offer you contemporary design, custom furnishing, and carefully thought of details to make your stay as comfortable as possible.
Address:  G-2/47, Jawahar Quarters, Civil Lines Boundary Road, Meerut
Phone: 8881200200, 0121 266 8500
Price: Starts from INR 2,000