Top 10 Restaurants in Meerut | Best Reviewed
Planning a supper today and in the upcoming days but confused about where to go? Well, we have a list specially designed for you for the top 10 restaurants in Meerut. This will sooth down your confusion and make you reach the finest restaurants in Meerut.
Vegetarian or Non-vegetarian, lunch or dinner, these restaurants will never fail to provide with you with exceptionally tasty food, aromatic ambience, and pleasing services.
Being in a city like Meerut, where there are hundreds of restaurants, almost at every corner of the city, we have sieved the top 10 restaurants in Meerut that you will love with your family, friends, or the special one.
So without exaggerating things, here we go!
Best Restaurants in Meerut you'll love to visit
The Yellow Chilli
Being a foodie or cooking lover you cannot miss the renowned name "Chef Sanjeev Kapoor" who has chanced upon his "The yellow chilli" restaurant chain on the street of Meerut. As food connoisseurs are aware, Meerut is the melting pot of unique food dishes and this is why his restaurant, The Yellow Chilli came into being! The first Yellow Chilli was launched in 2001, and today there are around 80 (functional and upcoming included) outlets spread across India and abroad too.
Location: Sunrise Tower, 267/1 & 269/1, First Floor, Mangal Pandey Nagar, Meerut
Phone: +91 81711 55556
Menu: Both Veg & Non-Veg Available
Online Food Delivery:  Zomato & Swiggy
Fiesta
Fiesta is a very new name in the list of the best restaurants in Meerut but rapidly growing. It has gained the love and appreciation of the majority in Meerut. The restaurant is famously known for its lovely atmosphere tasty food and heart-warming services. The place is loved by youths for celebrating their birthdays and families to enjoy food.
Location: 28, Garh Rd, Kalyan Nagar, S2S Square, Meerut, Uttar Pradesh 250003
Phone: +91 121 403 1116
Menu: Both Veg & Non-Veg Available
Online Food Delivery:  Zomato & Swiggy
Olivia
When thinking of restaurants in Meerut, it is obvious the name Olivia will pop up in your mind. Olivia is a known name in the city which is loved by a large number of people of Meerut. If you have never visited Olivia, then you should give it a try. The restaurant will meet your expectations and make your visit a memorable one.
Location: 183 D, Civil Lines, Boundary Road, Meerut
Phone: +91 121 403 0001
Menu: Both Veg & Non-Veg Available
Online Food Delivery:  Zomato
Hotel RajMahal
An old name in Meerut, Hotel RajMahal is known by everyone. A big name in the list of top restaurants in Meerut. It's the best corporate events place in Meerut. Also Best kitty party place in Meerut. If you are looking for the Best Birthday Party place in Meerut then Hotel Rajmahal is the right choice.
Location: 187, Abu Plaza, Abu Ln, Meerut
Phone: +91 121 266 1778
Menu: Both Veg & Non-Veg Available
Online Food Delivery:  Zomato
Meera's Bistro Amoroso Café
The Restaurant grandstand a portion of its mark developments in gastronomy. For serving quality Indian unadulterated veggie lover nourishment at reasonable costs. Meera's Bistro Restaurant is resolved to give great sustenance, administration, and an extraordinary eating background for you and your family to appreciate.
Location: NH#58, Meerut Bypass Rd, Kanker Khera, Meerut
Phone: +91 81919 99560
Menu: Both Veg & Non-Veg Available
Online Food Delivery:  Zomato & Swiggy
Melting Point by Harmony Inn
Melting Pot is a luxurious fine-dining restaurant with ample sitting capacity. It serves Indian, Chinese, Oriental, and Continental dishes to satisfy the taste buds of its guests. Hotel Harmony known for being the best Hotel in Meerut is offering your favourite dish. The chef here is preparing the best delicacies in the city.
Location: OPP. NAI SADAK, GARH ROAD, MEERUT
Phone: + 01214328222 / 01214329222
Menu: Both Veg & Non-Veg Available
Online Food Delivery:  Zomato & Swiggy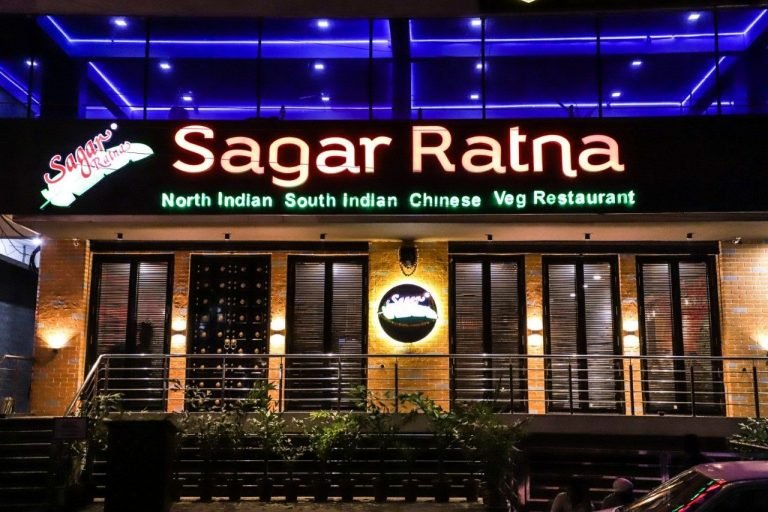 Sagar Ratna
Sagar Ratna is among the blissful restaurants in Meerut. A name is known for its firm step in the field of restaurants. This place has won various awards for encountering the best food and ambience in the market.
The nascent coffee aroma emanating from the filter coffee is another specialty of Sagar Ratna. Moreover being served in the traditional steel tumbler and saucer add on to the authentic flavor of this concoction.
Location: Lal Kurti, Jawahar Quarters, Meerut Cantt, Meerut
Phone: +91 121 403 5480
Menu: Veg Available
Online Food Delivery:  Zomato & Swiggy
Al-Karim
Explore the world of Mughlai cuisine here. Al-Karim will offer tasty butter chicken, chicken roti and chicken korma. This is the pioneer of non-veg restaurants in Meerut. The staff is professional that gives Al Karim Restaurant another point to increase its rank on the list. People love the food as well as the quality service here. A number of reviewers say that prices are attractive for what you receive.
Location: City Railway Station Rd, near Menaka Cinema, Meerut
Phone: +911216543831
Menu: Non-Veg Available
Online Food Delivery:  Zomato & Swiggy
RAJBHOG RESTAURANT
Making way for a hearty meal is Rajbhog A Thali Restaurant in Meerut. Established in the year 2016, this place is synonymous with delicious food that can satiate all food cravings. It is home to some of the most appreciated cuisines which include North Indian. So as to be able to cater to a large number of diners, it occupies a favourable location at Kalyan Nagar. Rajbhog has made up to our list for top 10 restaurants in Meerut is because of its ample food quantity and fine quality.
Location: 45, Garh Rd, near Amrapali Cinema, Kalyan Nagar, Meerut
Phone: +91 121 400 3102
Menu: Pure Veg Available
Online Food Delivery:  Zomato & Swiggy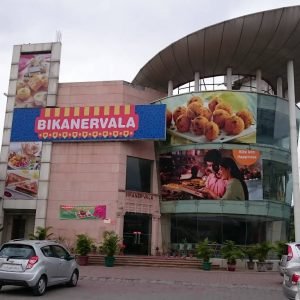 Bikanervala
Bikanervala, a brand, associated today with traditional Indian sweets, snacks and Indian food traces its humble beginnings to 1905, originating from the royal state of Rajasthan.
This is the chain-line of The original Bikanervala, which has stood to the expectations of its customers. This is among the restaurants in Meerut which offers a wide range of dishes. From snacks to plenty of desserts, which are known across the nation.
Location: Byepass Crossing, NH- 58 (Delhi Haridwar Road Near Dayawati Modi Academy- 1, Modipuram, Meerut
Phone: +91 121 257 8582
Menu: Both Veg & Non-Veg Available
Online Food Delivery:  Zomato & Swiggy