The Fundamental Of Ecommerce
E-commerce, or electronic commerce, encapsulates the dynamic world of online buying and selling. In this digital age, it's the conduit through which goods and services are exchanged via various online channels. The Fundamental of  e-commerce landscape are several core concepts that creating a unique identity to embracing user-friendly technology, ensuring security and trust.
Here are the fundamental of e-commerce and its strategies:
1.)Understanding Your Target Audience: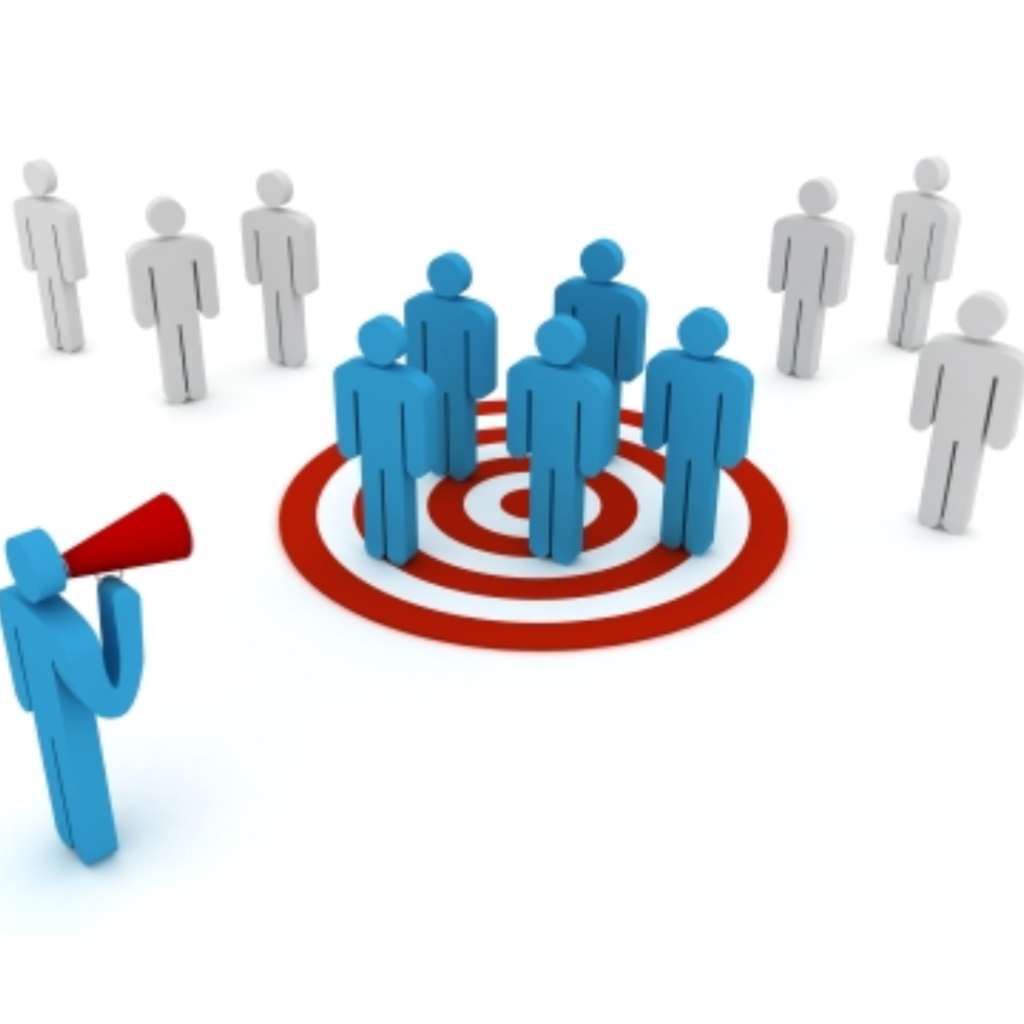 Understanding your ideal customers' demographics, preferences, and behaviors is the foundation of successful e-commerce marketing. By creating detailed buyer personas, you gain a deep understanding of who your target audience is and how to effectively reach and engage with them. Here's an some classifications-
a. Demographics:
To create accurate buyer personas, start by collecting demographic information. This includes details such as age, gender, location, income level, education, and occupation.
b. Preferences:
Preferences encompass a wide range of factors that affect your customers' choices. This includes their preferred product categories, brands, shopping habits, and communication channels. Understanding these preferences allows you to align your product offerings, branding, and marketing strategies with what resonates most with your audience.
c. Behaviors:
Customer behavior insights are crucial for predicting how your audience is likely to interact with your e-commerce platform. This includes their online behavior, purchase history, and decision-making process.
d. Pain Points and Challenges:
It's essential to identify the pain points and challenges your customers face. This information allows you to position your products or services as solutions to their problems. By addressing these pain points in your marketing messages, you can show how your e-commerce offerings provide value.
2.)Optimizing Your E-commerce Website
Your website is your digital storefront, and its design and functionality can significantly impact your success. Start by ensuring your website is user-friendly and mobile-responsive. A fast-loading, visually appealing, and secure site is more likely to keep visitors engaged. Implement intuitive navigation and clear layout, making it easy for users to find what they're looking for. High-quality product images and detailed descriptions play a crucial role in influencing purchasing decisions. Additionally, offering a smooth and secure checkout process is vital for minimizing cart abandonment rates.
Create valuable and relevant content, such as blog posts, articles, videos, and infographics, to attract and engage your target audience. The fundamental of E-commerce , Content should provide information, solve problems, or entertain.
4.)Social Media Marketing:
Utilize social media platforms like Facebook, Instagram, Twitter, and LinkedIn to connect with your audience. Post regularly, interact with followers, and use paid advertising if necessary.
Send targeted and personalized emails to your subscribers. Email campaigns can include newsletters, promotional offers, product updates, and more.
6.)Driving Traffic with SEO
Search Engine Optimization (SEO) is a fundamental component of E-commerce marketing. It's about making your website more visible to search engines, which, in turn, increases organic traffic. Begin with keyword research to identify the terms and phrases your potential customers are using. Then, create high-quality, relevant content that incorporates these keywords. Building high-quality backlinks from reputable sources can also boost your SEO efforts.
Collaborate with affiliates who promote your products or services on their websites or social channels in exchange for a commission on sales.
Partner with influencers in your industry to reach a broader audience. Influencers can promote your products or services to their followers.
9.)Analytics and Data Analysis:
Use tools like Google Analytics to track the performance of your digital marketing efforts. Analyze data to understand what's working and what needs improvement.
10.)Pay-Per-Click (PPC) Advertising:
Pay-Per-Click (PPC) advertising is another potent tool in the E-commerce marketing arsenal. Platforms like Google Ads and Facebook Ads allow you to create highly targeted ad campaigns. Set a budget, choose relevant keywords, and craft compelling ad copy to attract potential customers. To maximize the return on investment (ROI), monitor your campaigns and make necessary adjustments.
Create and share videos on platforms like YouTube. Video content is highly engaging and can convey information in a more dynamic way.
Optimize your digital marketing strategies for mobile devices, as a significant portion of web traffic comes from smartphones and tablets.
13.)Remarketing/Retargeting:
Target users who have previously interacted with your website or ads. This helps re-engage potential customers and improve conversion rates.
14.)Social Proof and Reviews:
Encourage and showcase positive reviews and testimonials to build trust and credibility with your audience.
 Experiment with different elements of your campaigns (such as ad copy, landing pages, or email subject lines) to determine what performs best.
16.)Marketing Automation:
 Use tools to automate repetitive marketing tasks, segment your audience, and send targeted messages at the right time.
17.)Compliance and Privacy:
Be aware of and comply with data protection regulations, like GDPR, to ensure the privacy and security of your users' data
18.)Customer Relationship Management (CRM):
Implementing a Customer Relationship Management (CRM) system is a pivotal step in e-commerce marketing. It not only allows you to manage and nurture customer relationships but also offers a multitude of benefits for understanding your customers and meeting their needs. Let's expand on the significance of implementing a CRM system in your e-commerce business:
a.Comprehensive Customer Data:
A CRM system serves as a centralized repository for all customer-related information. It collects data from various touchpoints, including website interactions, purchase history, social media engagement, and customer service inquiries. 
b. Personalized Customer Interactions:
With access to detailed customer profiles, you can tailor your interactions and communications. This personalization extends to email marketing, product recommendations, and even on-site experiences. By understanding your customers' needs and preferences, you can send targeted promotions and content that resonate with them, increasing the likelihood of conversions and fostering brand loyalty.
c. Improved Customer Support:
A CRM system streamlines customer support by providing a history of interactions and inquiries. This allows your support team to deliver more efficient and personalized assistance. Whether a customer contacts you with a question or concern, having a complete view of their previous interactions empowers your support agents to provide a seamless and satisfactory resolution.
d. Feedback and Improvement:
Collecting feedback and reviews is essential for improvement. A CRM system can facilitate this process by automatically soliciting feedback from customers after their purchases. Analyzing this feedback allows you to identify areas for improvement, whether it's in product quality, customer service, or the overall shopping experience.
e. Long-Term Customer Relationships:
The ultimate goal of e-commerce is not just to make one-time sales but to establish long-term relationships with your customers. A CRM system supports this objective by helping you keep track of customer lifecycles and ensuring that you consistently provide value throughout their journey
These fundamental concepts are the building blocks of a successful e-commerce business. By focusing on these aspects, you can create a solid foundation for your online store and drive growth and success in the digital marketplace.